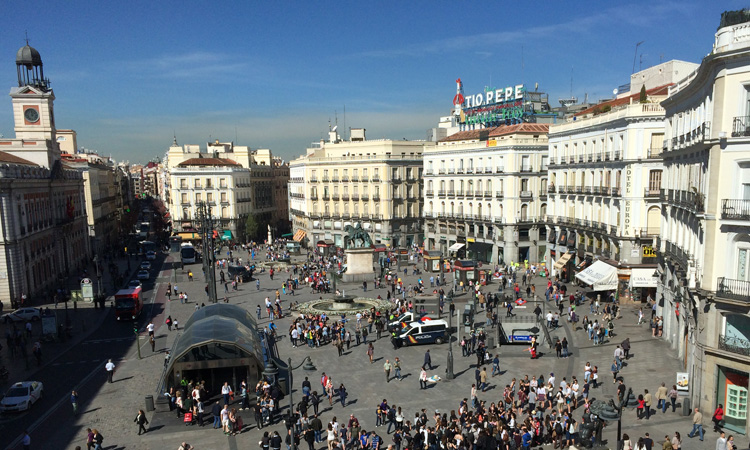 "FROM ZERO TO ONE HUNDRED" IN MADRID
On-site course for people who don't know FileMaker and want a comprehensive overview of the program.
Content:
FILEMAKER: GENERAL INFORMATION ABOUT THE PRODUCT AND ITS DIFFERENT VERSIONS (PRO ADVANCED, SERVER, CLOUD AND GO).
WORK WITH FIELDS: WE WILL WORK ON DIFFERENT TYPES OF FIELDS AND AUTOMATIC ENTRY, VALIDATION AND STORAGE OPTIONS. WE WILL ALSO LEARN ABOUT MANAGING IMAGES AND OTHER OBJECTS IN CONTAINER FIELDS.
Database-structure design: we will learn to build different types of relationships, ensure data integrity and implement solutions with different tables. We will create portals based on relationships among table occurrences
Presentations management: we will work with tools and techniques to create presentations on filemaker pro 17 advanced. Said tools and techniques include themes, object states, field selector, inspector palette, conditional formatting, object visibility control, scaling, web viewer, portals, tabs, slide control, floating windows and value lists (static and dynamic)
Calculations and functions: we will see how filemaker's calculation engine works and how to use it in different contexts. We will check the usefulness of customized functions
Scripts: we will show you the most usual techniques for creating scripts and how to apply them to browse presentations and complete other tasks. We will create loops and will learn the different types of script triggers
Report generation: we will use the filemaker tool to create reports with grouped records and will learn to export them into different formats. We will also see how to import records from other programs or file formats
Filemaker go: we will see the specifications about developing for ios devices and how the program differs from filmmaker pro
Security: creating users and assigning different access privileges
Filemaker server and connectivity: we will learn to work on a network with filemaker and we'll see how to share a database with other users in a variety of ways, both with filemaker pro and with a web browser (webdirect and a customized web publication)
Resources: resources to keep learning, such as books, forums, documentation, developers gatherings, the official filemaker certification...
Requirements: Basic computer knowledge: use the mouse, manage files, open and close tabs…
Dates: May 23-24, 2019.
Schedule: From 9:30 to 13:30 and from 15.00 to 19.00 (16 hours split into two sessions).
Price: EUR 795
Attendees: A minimum of 2 attendees is required for the course to take place. 4 students maximum.
Location: Calle del Padre Xifré, 5. 28002 – Madrid
I don't live in madrid, can i do the course online?
General courses are on-site, but we can offer you customized training via Skype sessions
I don't live in madrid, can a trainer come to my city?
Yes. When needed, our trainers can go to your home or your company's headquarters to teach on-site. Ask us for a customized quote
What computers do you use for the course?
You can use either a Mac or a Windows computer. In the course, we use version 17 of FileMaker Pro Advanced
Can i use my own computer during the course?
Yes, but the price is the same.
No course is tailored to my needs, can i receive customized training?
Yes, Afterdata offers courses tailored to students' specific needs.
Are the courses funded by the state foundation for employee training (fundae)?