FILEMAKER DEVELOPER CONFERENCE 2018
Two of our colleagues will attend the FileMaker conference in Dallas, Texas on August 6-8. This is a key event for learning everything about the development of customized applications through the platform. Thanks to one of the #WomenOnFileMaker grants, Cristina Álvarez will be able to attend the conference to polish her skills as a developer. Due to his solid knowledge of the interface's design and DRY coding, Javier Durá will be a speaker and the first Spaniard to ever participate in the US event.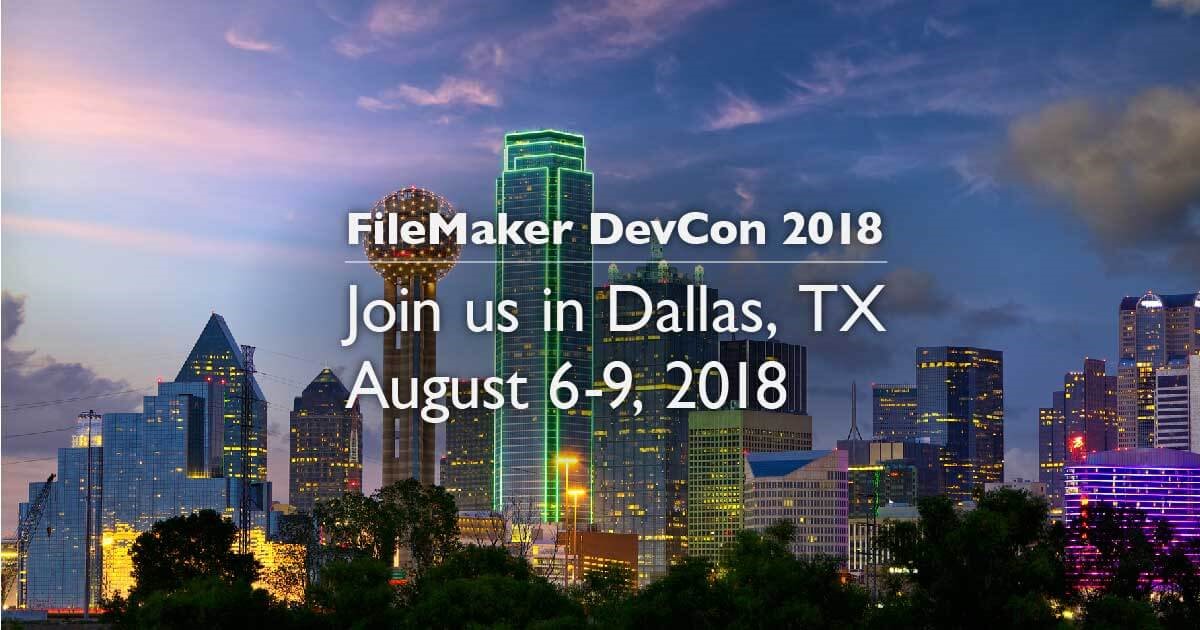 BITWOK IN THE FILEMAKER SPANISH DEVELOPER CONFERENCE 2018
On October 26-27, three of our bitwokers will speak at the Spanish DevCon!
Cristina Álvarez, Javier Durá and Nicolás Franco are the chosen ones; they will give technical talks about FileMaker.
At the DevCon, you will spend two intense days attending technical sessions on the FileMaker® platform. You will have the chance to meet developers from the US, Spain and other European countries, and you'll be able to share techniques and concerns.
Sessions will take place mainly in Spanish, but some international speakers will lecture in English.
These will be an exciting two days packed with 15 speakers, only 100 seats and tons of fun for all developers. If you want to sign up, you can click here to visit the official website.